Schlager, Country & Tanzmusik
Ihr Repertoire umfasst bekannte Titel ihrer eigenen CD´s Schlager und Country,
sowie auch Coverversionen verschiedener Musikgenres.
Seit mehr als 20  Jahren ist die bekannte Sängerin und Musikerin in der Unterhaltungsbranche tätig. Sie versteht es das Publikum mit sorgfältig ausgewählten Liedern und ihrer unverkennbaren, ausdrucksstarken Stimme zu begeistern.
In den letzten Jahren tritt die Medien und  ORF- bekannte Künstlerin immer mehr auf großen Bühnen auf. Diese reichen von den regionalen Veranstaltungen der Steiermark, Burgenland bis nach Frankfurt, und weiter nach Slowenien. Sie ist eine sehr beliebte und vielseitig gebuchte Sängerin für die musikalische Umrahmung Ihres Events.
Zu buchen ist die Künstlerin Christa Fartek für Konzerte der besonderen Art, ( Festivals, Schlagerkonzerte, Weihnachtskonzerte, Muttertagskonzerte,u.a.), weiters
für Feste, Bälle, Trauungen, Präsentationen, Privatfeiern, Hotelbars und Country- Veranstaltungen als Solistin, oder mit Band.
Ihr Repertoire umfasst Schlager, Country, Oldies und internationale Musik..
Das Programm bzw. die Dauer des Auftrittes der Künstlerin richtet sich je nach Art der Veranstaltung .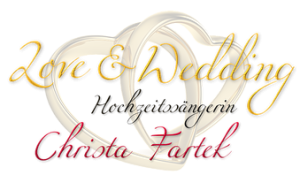 Repertoireliste Christa Fartek Schlager, Country & Oldies:
• Du hast mich 1000mal belogen
• Schwarze Rose
• Spieglein an der Wand
• Schenk mir keine Rosen
• Tornero ( 1000 Träume weit)
• Una notte speciale
• Going back west
• Jenseits von Eden
• Ich sterbe nicht noch mal
• Bora Bay
• Später
• Sag mir Quando
• Seemann lass das träumen
• Steig in das Traumboot der Liebe
• Memories of Heidelberg
• Küsse nie nach Mitternacht
• Ich wär so gern bei dir
• Schuld war nur der Bossa-Nova
• Besame Mucho
• Piu bella cosa
• Aber dich gibt's nur einmal für mich
• La Paloma Ade
• Ein Schiff wird kommen
• Sag Dankeschön mit roten Rosen
• Blue Bajou
• Wüds Wossa
• Simple the best
• Three little birds
• Slow Hand
• Mama / Heintje
• The Rose
• Warum hast du nicht nein gesagt
• Angelo
• Love Letters
• I want to know what love is / Foreigner
• Lets just kiss / Manhattens
• Feia
• So liab hob I di
• Forever and for always
• Zombie
• It´s a heartache
• Amoi sigma uns wieda
• Que Sera
• Der alte Jäger
• Zwei rehbraune Augen
• Something stupid
• True Love
• Komm setz mein Herz in Flammen
• Glaub mir ich sterbe nicht noch mal
• Mein Herz bleibt dir treu
• The tight is high
• It´s a real good feelin`
• Weil du ein zärtlicher Mann bist
• I wonder why
• Das 11. Gebot
• Bergvagabunden
• Mother love / Queen
• Walk right back
• Don´t let the sun going down on me / Elton John
• My special prayer
• One Moment in time
• Amacing grace
• Ave Maria
• You raise me up
• Hallelujah
• Die Rose
• Ihr gehört sein herz
• Liebe ist / Nena
• Unser Tag
• Du bist das Beste was mir je passiert ist
• Blanket on the ground
• Mercedes Benz
• Banks of the Ohio
• Cotton Eye Joe
• Hello Mary Lou
• Joline
• Help me make it through the night
• Blue Eyes crying in the rain
• Rose garden
• Mississippi
• Country Roads
u.v.m.
Christa Fartek & Liveband
Wir bieten Ihnen anspruchsvolle Tanz- u. Stimmungsmusik mit Show- u. Unplugged Musik.
Darüber hinaus verfügt die Künstlerin Christa Fartek über eine gute ORF- u. Medienpräsenz.
Das Repertoire dieser Profi- Band umfasst Schlager, Country, Oldies, Evergreens und auch viele diverse Tanz- Rhythmen wie, Salsa, Rumba, Rockn Roll, Twist, Charleston u.s.w.
Gesungen wird in mehreren Sprachen.